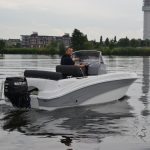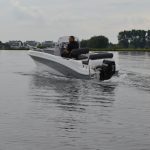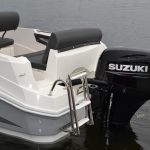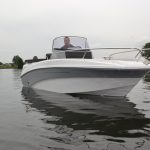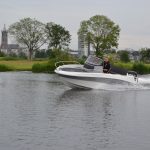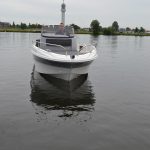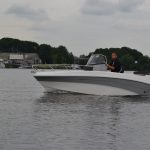 De Prins 475 Open is het kleinste model van de Prins serie. De ruime achterbank biedt plaats aan twee personen en is voorzien van opbergruimte, de boot geschikt is voor 6 opvarende. Een doorloop aan achterzijde van de boot bij de zwemtrap maakt instappen makkelijk en de bank voor de bestuurder heeft een draaibare rugleuning en ook voorzien van een ruim bergvak. Tussen de bestuurdersbank en de achterbank is het optioneel om een tafel te plaatsen, tevens is het mogelijk om een 2e voet voor in de boot te plaatsen. Voorin bevindt zich een ruime rondzit die om te bouwen is naar een zonnedek. Alle Prins boten worden uitgevoerd met een comfortabele luxe kussen set.
De boot is maximaal motoriseerbaar met een 90pk buitenboordmotor, waarmee je over het water stuitert met een snelheid van ca. 60 km per uur. De Prins 475 Open is daarmee meer dan geschikt om jullie skills te testen op een wake-board of waterski. Of gewoon gas erop en lekker uitwaaien, maar rustig toeren blijft ook met deze boot ook een mooie ervaring.  Neem je vrienden of familie mee naar een van de vele beach-bars of restaurants aan het water. Jullie stappen aan boord, lekker een stuk varen, daarna gezellig wat eten en op de terug vaart samen genieten van de ondergaande zon.
Al met al een boot die van binnen ruimte biedt aan de opvarende en van buiten compact is, met als grote voordeel dat de boot bijzonder wendbaar is, makkelijk te traileren en makkelijk te besturen. Ook door de wat minder ervaren watersporters. De boot is uit voorraad leverbaar, kom langs om hem zelf te bekijken!
De Prins 475 White is uitgevoerd met:
Besturingssysteem
Dekzeil met drukkers
Accu met hoofdschakelaar
Teaklook vloer
Scheepshoorn
Schakelpanneel
Navigatie verlichting
Bilgepomp
RVS brandstof tank
Stoolijst met een RVS look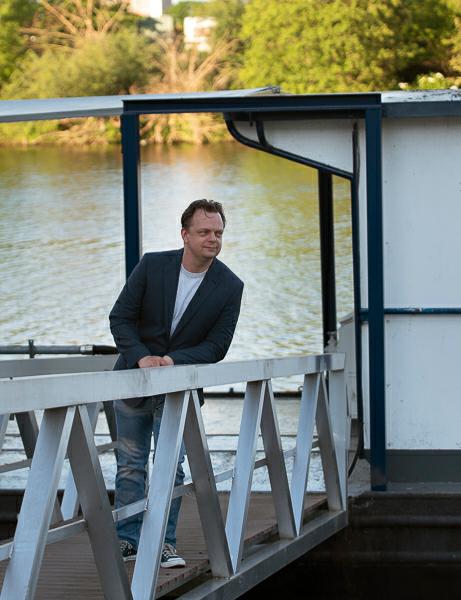 Vragen?
Bent u helemaal overdonderd door onze boten en zit u nu met enkele vragen? Neem snel contact op met Emiel. Hij helpt u graag verder.
Telefoon: +31 (0) 475 33 71 12
E-mail: watersport@hermus.eu