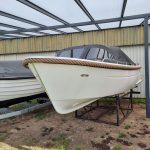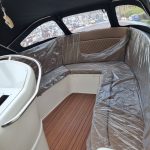 Als watersporter, is de Primeur 615 Tender echt een van mijn favoriete.  Wanneer ik aan boord stap, voel ik  dat de boot als een rots in het water ligt dat in combinatie met prestaties, comfort en stijl die deze boot biedt. Aan de buitenkant lijkt ze op de primeur 610, maar de spiegel en de kuip verschillen sterk. De primeur 615 heeft bijvoorbeeld een doorgetrokken kuipvloer en bij het ruime zwemplateau zijn mooie opstaptredes bevestigd.
Een van de dingen die ik het meest waardeer aan deze boot is de stabiele vaareigenschappen. Dankzij de hoogwaardige materialen waarmee deze boot is gebouwd, heeft het een goede weerstand tegen de golven en de wind. Daarnaast is de interieur van de boot modern en stijlvol, met een aantal opbergruimtes voor bagage en andere spullen, en de navigatiesystemen en veiligheidshulpmiddelen zorgen voor een veilige vaartocht. Alles bij elkaar  een unieke vaarbeleving waarbij prestaties, comfort en stijl perfect samenkomen.
Een geweldige boot voor gezellige uitjes met vrienden en familie. Aan boord is er voldoende ruimte voor iedereen om zich te vermaken, of dat nu betekent dat je achterover leunt en geniet van het uitzicht, of dat je gezellig met elkaar in gesprek bent terwijl je vaart.
Daarnaast is het ook een perfecte manier om tijd door te brengen met je geliefde. lekker knus samen genieten van het uitzicht en van elkaar. De Primeur 615 Tender biedt de mogelijkheid om samen een onvergetelijke tijd te hebben, in een prachtige omgeving, waar je alleen samen bent met de golven en de wind.
Deze boot is op voorraad, je kan ze bekijken en zelf ervaren of dit de boot is die bij je past. Klik voor adres gegevens en de openingstijden
Primeur 615 Tender is uitgerust met:
Buiskap & dekzeil
Luxe kussenset Otono
Finland teaklook afwerking in kuip en op het zwemplateau
Navigatie verlichting
Bunkussen
Zonnedek & Tafel
RVS Railing pakket
RVS Railing pakket console
Vaarklaar pakket
USB stekker & 12volt stekkerdoos
Starterspakket
Brandstoftank 40 liter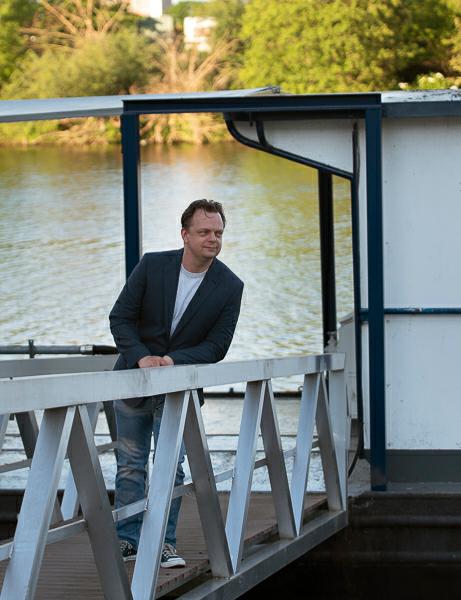 Vragen?
Bent u helemaal overdonderd door onze boten en zit u nu met enkele vragen? Neem snel contact op met Emiel. Hij helpt u graag verder.
Telefoon: +31 (0) 475 33 71 12
E-mail: watersport@hermus.eu