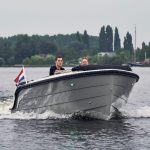 De TendR600 Grey belichaamt zowel ruimte als comfort, net als alle andere TendR-modellen. Geniet van een overvloed aan ruimte voor opvarenden en voldoende opslagruimte, meer dag genoeg ruimte voor alle spullen die je op een mooie dagtocht graag bij je hebt. Van een lekker fris drankje tot aan je zwemkleding bijvoorbeeld. De TendR`s hebben een prachtige uitstrlaling, wanneer je er in de verte een ziet, herken je ze meteen. n is verder uitgevoerd met flexiteekdek wat het interieur een warme uitstraling geeft.
De TendR 600 onderscheidt zich door de hoge rugkussens, die een comfortabele en ruime zithoek voorin creëren. Of je nu een boek leest, of je geniet heerlijk languit op het zonnedek van de laatste zonnestralen van de dag. Laat je verleiden tot een uitje op het water: vaar een stukje, gooi het anker uit en geniet van de omringende natuur en rust en sluit de dag af met een verfrissende duik. Het royale zwemplateau biedt alle ruimte om te zwemmen en te drogen, vooral als je kiest voor de installatie van een optionele zwemtrap.
De boot wordt bestuurd vanaf een ruime zitbank die bijna net zo breed is als de boot. Geniet van gezellige tochten met vrienden en familie of deel mooie romantische momenten met je geliefde, terwijl je onder de sterrenhemel de Nederlandse wateren verkent.
Deze demo hebben we uitgerust met een 30 PK Honda-motor, waarmee meer dan genoeg vermogen voor ontspannen vaartochten en je tegelijk vaarbewijs vrij het water op kan. Dankzij het stabiele ontwerp van alle TendR-boten beweegt deze boot rustig op het water, zonder onverwachte schommelingen en is ontspannen koersvast. De slimme plaatsing van de motor in de bun combineert alle voordelen van een buitenboordmotor zonder dat je heb ziet.
Ben jij benieuwd of de TendR600 Grey bij je past? Kom gerust langs om deze boot in levenden lijve te bewonderen. De boot is vaarklaar dus zijn er geen wachttijden. Je kan aan boord stappen, sleutel omdraaien en genieten!
Klik voor adres gegevens en de openingstijden
TendR600 Grey is uitgerust met:
30 PK buitenboord motor
Buiskap & dekzeil antraciet
Kabelaring zwart
Flexiteak look vloer in de kuip
Navigatie verlichting
Besturingssysteem
Luxe gewatteerde kussen set
Bunkussen
Zonnedek
Demo model uit 2022. De boot is vaarklaar met een 30PK (Adviesprijs: 37500.)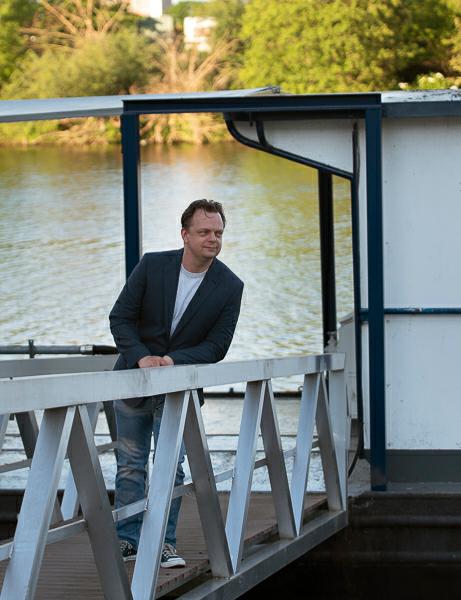 Vragen?
Bent u helemaal overdonderd door onze boten en zit u nu met enkele vragen? Neem snel contact op met Emiel. Hij helpt u graag verder.
Telefoon: +31 (0) 475 33 71 12
E-mail: watersport@hermus.eu