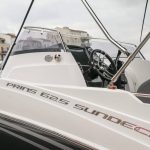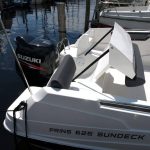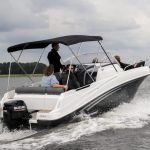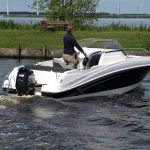 Prins 625 Sundeck is ontworpen om een onvergetelijke vaarervaring te bieden. Met een toename van 20 cm in de totale breedte, biedt de boot meer ruimte dan ooit tevoren. Dit zorgt voor een verbeterde ergonomie en een grotere stabiliteit tijdens het varen, waardoor deze boot de perfecte keuze is voor een geweldige vaarervaring. Deze boot is al jaren in productie en dat zie je in de afwerking.
Het luxe ontwerp van de Prins 625 Sundeck zorgt ervoor dat je kunt genieten van alle tijd die je op het water bent. De console is symmetrisch geplaatst in het midden van de boot, waardoor een gemakkelijke doorloop aan beide zijden mogelijk is. Bovendien is er een zonnedek bovenop het kajuit dak toegevoegd, wat uw tijd op het water nog aangenamer maakt. De kajuit is uitgevoerd met een extra kussenset. Een praktische ruimte om je snel even om te kleden, een boekje te lezen en je spullen droog te bewaren.
De Prins 625 Sundeck is uitgerust met extra ruimte achter de boot aan stuurboord en bijna over de hele breedte van de kajuit. Deze ruimte kan worden gebruikt voor opslag of als een extra zithoek. Hierdoor heeft u genoeg ruimte voor uw koelbox, zwemkleding en alles dat je graag op een dagtocht bij je hebt.  Wij hebben deze Prins 625 uitgevoerd met een 140PK Suzuki en Hydraulische besturing, met het grote voordeel dat de motor bijzonder licht bestuurbaar is.
En na een heerlijke vaartocht kan je het anker uitgooien en tijd maken voor een gezellig drankje en hapje aan boord. De Prins 625 Sundeck biedt een unieke combinatie van luxe, comfort en prestaties, waardoor het de perfecte keuze is voor een onvergetelijke vaarervaring. Of je op een actieve manier wilt varen of je wilt heerlijk ontspannen, deze boot biedt alles wat nodig is voor een geweldige tijd op het water. Meer informatie vind je HIER!
Kom langs, deze boot en diverse motoren zijn op voorraad, dit model hebben we snel vaarklaar gemaakt. Je kan ze komen bekijken en zelf ervaren of de boot bij je past. Klik voor adres gegevens en de openingstijden
Prins 625 Sundeck is uitgerust met:
Dekzeil met drukkers
Hydraulische besturing
Vaarklaar pakket
Starters pakket
USB & 12volt stekkerdoos
Brandstoftank
Start accu
Intern.Nr: 5723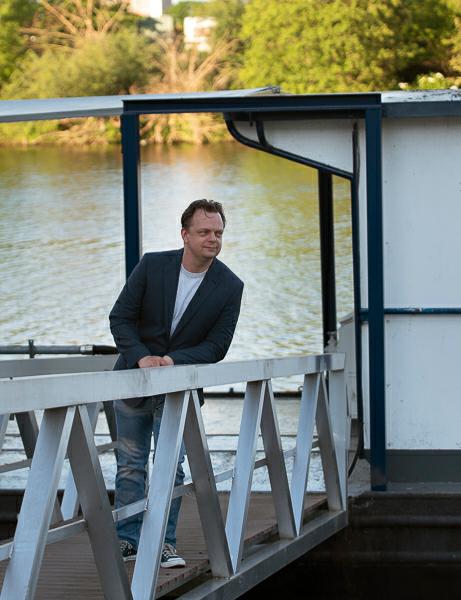 Vragen?
Bent u helemaal overdonderd door onze boten en zit u nu met enkele vragen? Neem snel contact op met Emiel. Hij helpt u graag verder.
Telefoon: +31 (0) 475 33 71 12
E-mail: watersport@hermus.eu